Ernest Gary Gygax
27 July 1938 – 4 March 2008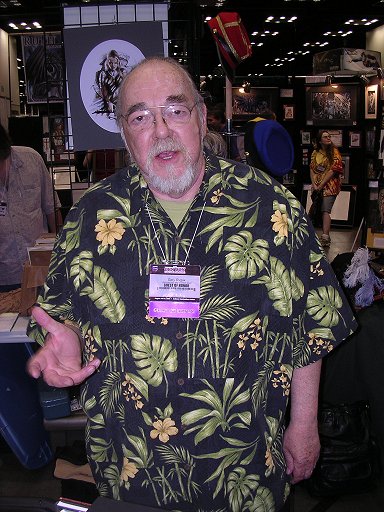 Gary Gygax passed away in his home at the age of 69. Gygax was the co-creator of the Dungeons & Dragons fantasy role-playing game. His innovation created an entirely new type of hobby that now attracts millions of players worldwide to face-to-face and online roleplaying games. Gary was a grand storyteller reknowned for his unique style, sprawling "Gygaxian" adventures, and the fantastic World of GreyHawk. He inspired generations of players, designers, and authors, and he will be sorely missed by legions of fans. I wish the sincerest condolences to his family and friends.
DUNGEONS & DRAGONS and D&D are registered ® trademarks owned by Wizards of the Coast, Inc., a subsidiary of Hasbro, Inc. GREYHAWK, MYSTARA, HOLLOW WORLD, RED STEEL, and SAVAGE COAST are trademarks ™ owned by Wizards of the Coast, Inc. This site is a work of fan contributions and does not possess official recognition by Wizards of the Coast. The website owner and contributors make no representations to imply otherwise. The contributors retain copyright to their individual contributions with a fair-use understanding of citation in subsequent works. The artists and cartographer retain all rights to their works as typically construed for art.
"Classic Campaigns" Copyright © 1999-2010 Roger Girtman. All Rights Reserved.